http://monanniecakes.com/wp-cron.php?doing_wp_cron=1589406845.2656199932098388671875 Is there really a savage Beast that roams this beautiful landscape of ours?  No one knows for sure, but there are stories of old!, and the odd comment on my grizzly appearances at times!!!
go to site http___www.bigleaguekickball.com_advertise_ OVERNIGHT Soma ~ Soma PHARMACY COD SATURDAY DELIVERY Yes, it's finally back. The proper Beast. 
The 24mile http___www.bigleaguekickball.com_about_ Buying Soma overnight delivery Preseli Beast race started in 2012 with many commenting on how fabulous the race, route, prizes, and the many cheerful marshals there are. And not forgetting the cake too!  The start and finish is in the small 'bustling' community of Maenclochog, North Pembrokeshire.  The race route takes in parts of the Preselis, the picturesque steep-sided wooded Gwaun valley, spectacular views over Newport Bay from Carn Ingli, and not forgetting…the Beast's Lair!
Ordering Tramadol From India The overall distance of the Beast is approx 24 off-road miles, with approx 4,700 ft. (1420 m) of assents. That's nearly one and a half times the height of Snowdon! There is a mixture of trail, fell, wooded paths, the odd boggy bit!, some steep climbs!!!, and water/feed stations approx every 5 miles.
The 32 mile mighty saturday delivery on soma

UltraBeasT

. Start- 10am
If the Preseli Beast or Beast Bach doesn't seem enough for you, then you might like to take on the bigger, badder, and altogether tougher 32 mile……UltrabeasT. It does all the Preseli Beast route until the second to last top, Foel Feddau. It takes a good mental attitude to head away from the finish line knowing you'll be returning to the same top in an hour or two(or even three!!!), but it's all worth it as you'll be taking in the amazing broad ridge known as the golden road. With amazing sections of single track it heads east to Carnalw, and to the bronze age fort, Foel Drygarn. It then returns via bluestone country, before rejoining the onslaught to the highest point. You definitely get your monies worth on this one with approx 6,000ft of ascent!!! You really do need to be on your game to tackle this one!!! You have been warned. Don't be fooled to think that the UltrabeasT extra loop is an out and back on the same course Apart from about 300metres near Foel Feddau, the rest is different.
go site If the above seems a little bit too much for you this time then you might be up for trying it's smaller cousin, accepted cod soma The Beast Bach (Small Beast)  This is a mere (he says) 11 off-road hilly miles with approx 1,700ft (540m) of accents. All routes share the same start and finish, and both take in the highest point of the Preselis, Foel Cwmcerwyn.
Tramadol Canada Online The Beast Bach though doesn't take in the Gwaun valley(twice!), or views of Newport bay! It runs over the same first 3-4 miles, and final 6 miles as the Beast, and is less taxing overall! (Although some of the Beast Bach runners would disagree with me on that one!!) If you do the Beast Bach, then you might be back next year to tackle the big one! The Beast Bach will remain fully marked, whereas the Preseli Beast and UltrabeasT soma no prescription overnight shipping will require some navigating!  The first and latter part of both shares the same route as Beast bach, so it will be marked. It's the bits in-between that you will need filling! You never know, you could find routes that I didn't know existed!!!  The road crossings/water stations will have marshals, and there will also be some markers in and around these areas.
---
click here buy soma no rx needed Category Prizes? Well, there are loads!
go to link http___www.bigleaguekickball.com_category_press_ order soma for over night delivery Please note the cut off times below!
http://monanniecakes.com/wp-cron.php?doing_wp_cron=1589403186.4420170783996582031250 Please Note: If you don't think you can make the times, then please enter the Beast Bach.
---
Race starts 12.30 PM
Cut off point: CP6/Road crossing (5 miles) – go site 1.5 hrs (14.00hrs).
---
watch Ordering Tramadol Online Forum UltrabeasT  go cut off times.
Race start-10.00hrs.
As the previous cut offs for Preseli Beast route, but also-
Cut off point Foel Drygarn(23.5miles/36.5km) –  watch 6hrs (16.00hrs)Pleasel head down with the marshal for a drive back to race HQ.
source url Finish approx- 8hrs, at an average 4mph.
---
Fantastic Goody Bag
enter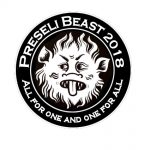 So, you might ask what do you get for the money and hard efforts. A marked course, cheery marshals, category prizes, a  fantastic goody bag(Incl the above slate coaster), cawl/broth with roll and cheese, tea/coffee, and a table that groans under the weight of cake!!! It's why we all run isn't it. lol. This year there is also the chance to purchase on the day a unique Beastly headgear!
Tramadol Online Ireland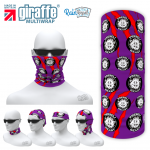 http://monanniecakes.com/wp-content/plugins/github-updater/css/github-updater.css?ver=4.9.14 To enter, please go to the Order Tramadol Online Cheap online entry page
source site http://monanniecakes.com/wp-json/wp/v2/ Princes Gate water has also agreed to sponsor all you thirsty runners with water too. Thank you.
---
follow site Just to whet your appetite, here are some videos done by young Jacob martin who lives in the village. 😉
Here's just 'some' past comments! I didn't want to post them all, I wouldn't have the space!
"Caz. Many thanks to you, and your army of assistants. This is a fantastic race, 3 distances all converging together for parts of the course and finishing at roughly the same time. Everything about this event was great and the village of Maenclochog really embraces having its life changed for the day and makes everyone welcome. Supporters playing drums, clackers, beeping horns and that was just the start as the runners followed the quad bike. The finish could not come quick enough for me as I blew up around the half way point and really suffered so started going backwards. Back at the finish, the village green was a most welcome sight along with the commentary. Not to mention the goodies, refreshments and food at the end. This is a great race with fantastic views of the gentle rolling Preseli Hills and the coast. The support throughout the race was fantastic from the very start to the finish post. I have never seen so many markers and marshals so very little chance of going off track even in poor visibility. 3 races for anyone of any ability and very friendly makes it easy to recommend, I hope to be back in the future. Thanks Caz for a memorable day, and a top quality race."

"I just wanted to say THANK YOU.  What an event. I think this is going to become the highlight of my year!! Although I think your name and a few swear words were mixed together as I traversed the base of the Preselis on the way back!!  Only for a bit though!  A brilliantly organised race!  The Maenclochog community were fantastic. They made the event very very special, from the marshals who made me smile at every station, to the boys who high fived me in the last couple of miles, to the wonderful refreshments at the end, and to those hooters all the way around!  Their support was brilliant and so much appreciated."

"Caz, that was awesome! It was a fantastic event and probably the best organised event I've ever been too!"

"What a run!!!!!  That was incredible!  Can honestly say that was the hardest run I've ever done and I've been running since I was 8 haha.  I 100% totally underestimated what was involved and in a way I'm glad I did as it challenged me the whole way.  The route really was fantastic and I can't thank you enough for really renewing my motivation and putting on something that will hold me in good stead for Comrades too.  Everyone I spoke to en-route said what a challenge it was, but at the same time glancing over the hills with the sea in the distance and being at one with the elements made the whole thing worthwhile – is that really on my parents door step?!!!!  Amazing."

---
If you have any questions then please don't hesitate to contact – details in footer. Tramadol Prices Online  
And if that's not all, there'll be the ' Tramadol Sale Online Uk After Race Party' in the evening at 7pm with music, hot food buffet, and a cheap licensed bar!!! Some of those who have entered are staying(roughing it basically!) in one of the three spare rooms in the hall so that they can have an enjoyable night!!! There are however more luxurious places to stay in the area, and these can be found on the accommodation page. I would need to know if you're staying for the evenings entertainment so that we have an idea on how many to cater for.
Thanks for looking. 😉
Caz, the hat.