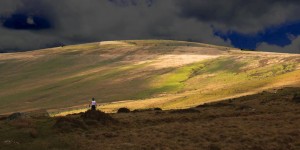 9amSaturday May 12th 2018.
Are you tough enough to tame the mighty…….UltrabeasT?
Yes, the Beast just ain't big and tough enough for you anymore!!! An extra 8miles on to the Preseli Beast makes this a seriously tough outing! As if the original wasn't hard enough for you! 😉 And if the 32mile route grabs you, then what about the 5,800ft of ascent it now has! Be warned this is no easy walk in the park.This is proper hardcore fell running terrain. 😉
Now an extra 8 miles onto the Beast doesn't sound too bad, but those who have done the Beast will testify that the terrain probably won't be an easy 8 miles. In fact it takes in the whole of the Preseli ridge! It also has some cracking singletrack visiting some lovely little rocky tops along its course. This extra bit doesn't have any wide trailed paths, or any stiles by the way! It's all pure fell magic. None of this hard packed stuff.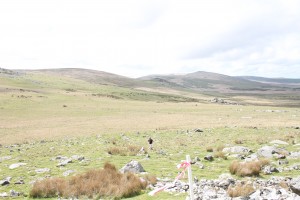 Carn Alw-One of my favourite little tops in the Preselis, and very much off the beaten track.
Like the other races the route is marked, but feel free to carry a map to see how much further you have to go when you realise how little you've done! Mind you, some of you will be wishing that the beautiful sinuous singletrack will keep going on for longer!
Looking at the map from a distance it'll seem as if it's an out and back, which to some extent it is, but you certainly don't run on the same paths. On the outward leg to Foel Drygarn in the east, you'll visit the lovely rocky top,Carnalw, on the Preselis northern flanks. On the return you'll run through bluestone country(where the supposedly stonehenge stones came from!) via Carn Menyn, and Carn Bica.
This route really does take it to the extreme and those thinking of running this one really must be physically and mentally prepared.
If you want to take a look at the whole UltrabeasT map then click on the 'Mapometer' version below!
" target="_blank">//www.mapometer.com/embed/route/3966439?view=hybrid&units=miles&notes
ps- Why is the end 'T' in capitals? Well, It's a bit like the shape of the route. 😉